Events
European Butterflies Group does not plan or run events itself but rather encourages individuals and organisations to plan trips and conferences that are beneficial to the aims of the European Butterflies Group.

Trips shown below are therefore not "holidays" but have some element of lepidoptera conservation or research work.


Trips
Trip reports are published in the regular European Butterflies Group newsletters.
Forthcoming Trips are advertised through the regular European Butterflies Group newsletters. Please contact
European Butterflies Group
should you wish to promote a Trip on this page.

AGM
2018 ~ European Butterflies Group AGM

The European Butterflies Group AGM will take place at the IBIS hotel Birmingham (near New Street station) on Sat 1st December 2018. Details to follow.
2016 ~ EIG AGM
The papers and proceedings from the AGM held on Saturday 29th October 2016 may be downloaded below -
2015 ~ EIG AGM
The papers and proceedings from the AGM held on Saturday 28th November 2015 may be downloaded below -
2014 ~ EIG AGM
The papers and proceedings from the AGM held on Saturday 25th October 2014 may be downloaded below -

Conferences
Please contact
European Butterflies Group
if you would like the European Butterflies Group website to show any forthcoming conferences here.


Butterfly Conservation Symposium 2018


Butterfly Conservation's eighth international symposium, 6 - 8 April, Southampton University.
The ecology and conservation of butterflies and moths.
Details and programme on Butterfly Conservation's website see
here

---
20th European Congress of Lepidopterology, 24th - 30th April 2017, Podgora, Croatia

The book of abstracts from the conference can be downloaded here:
http://sel2017.conferenceatnet.com/Content/SocietasEuropaeaLepidopterologica/Uploads/Book_of_Abstract-2017.pdf
---
International Symposium: Future 4 Butterflies in Europe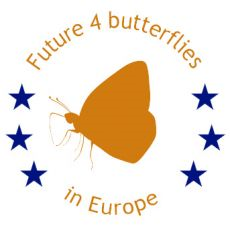 Papers from the Dutch Butterfly Conservation (De Vlinderstichting) 4th international symposium on the Future of Butterflies in Europe (held 31st March - April 2nd 2016) can be found here)


---
2013 ~ International conference European Butterflies Group & Jardin des Papillons Proserpine
In June 2013, the European Butterflies Group and Jardin des Papillons Proserpine held an International Conference in Digne Les Bains (France). Entitled '
The butterflies of France and the state of knowledge with a perspective of conservation'
, the conference was extremely successful.
A summary of each presentation made at the conference can be viewed by clicking here
.

Marsh European Lepidoptera Award
The Awards are the creation of Brian Marsh, chairman of the Marsh Christian Trust, who wanted to support areas such as conservation and volunteering. The Marsh European Lepidoptera Award was presented for the first time in 2009.
The scheme is run in partnership with Butterfly Conservation, and the European Butterflies Group committee, the Award aims to recognise the efforts of those whose work has had a major and positive impact on butterfly and moth conservation within Europe.
European Marsh Award 2017 to Professor László Rákosy
The 2017 winner is Professor László Rákosy
László is the pre-eminent Lepidopterist in Romania and is an expert on both macro and micro-moths. His knowledge has led to the publication of the Catalogue of Romanian Lepidoptera, documenting over 4,000 species from across the country. László has a prestigious publication record, but is probably best known among the public for his recent seminal book Butterflies of Romania: knowledge, protections, conservation which was published in 2013.
See here:
http://www.marshchristiantrust.org/award/marsh-european-lepidoptera-award/
Previous recipients of the Marsh European Lepidoptera Award:
2016 Rudi Verovnik
2015 Miguel Lopez Munguria
2014 Chris Van Swaay
2013 Professor Ilkka Hanski
2012 Christer Wiklund
2011 Tristan Lafranchis
2010 Lazaros Pamperis
2009 Dr Otakar Kudrna

Photographic Competition!
The photo competition that we have run for quite a few years now continues to attract plenty of entries and the Calendar continues to be popular - all copies of recent calendars were sold. A big thank you to all who submit photographs.
Anne Spencer is organising another competition for the 2020 European Butterflies Group Calendar and requests entries by September 1st 2019.
Please do not send more than 3 photos per individual
. Photos should of course be sharp. They should also be JPEG files only, with a minimum of 1500 pixels on the long edge. We would like a bit of information about the butterflies – English and scientific names, where/when they were photographed, and any other relevant information.
Please send photographs to
Anne Spencer rhoslan.anne@gmail.com
by September 1st 2019. We often have a use for butterfly photos for our European Butterflies Group website and we would like members who submit photographs to give us permission to use them for European Butterflies Group activities.