Two types of trips are offered: fixed date departures - where the group size, itinerary, duration and dates are pre-arranged by the company - and tailor-made departures - where you decide these details to suit.

Such holidays are not only great fun, but encourage interest in butterflies, provide valuable identification training and also often produce some very interesting records. We encourage all tour companies undertaking such butterfly tours to submit their records to the appropriate National/Local Butterfly Recording scheme in each country. Some companies, notably Naturetrek and Greenwings, use these holidays to raise funds and then make a welcome donation to support Butterfly Conservation.

We are keen to make this listing as comprehensive as possible. Many companies offering butterfly holidays in Europe are included but we are aware that the list is not complete. Please contact me at European Butterflies Group if you offer such holidays and would like your advert to be considered. We reserve the right to not advertise or withdraw any advertisements at our discretion.

Martin Davies

Disclaimer: Please note that the information shown below comprises advertisements by the travel companies concerned. Each of these companies is separately and solely responsible for delivering the travel services they offer. Butterfly Conservation and European Butterflies Group are not travel operators and can neither warrant nor endorse in any way the information, services or products listed here. The information is provided solely as a resource for European Butterflies Group members and others to use at their own discretion.


| | |
| --- | --- |
| Who goes where 2019: | Who goes when 2019: |
| | |
| | |
| --- | --- |
| Who goes where 2020: | Who goes when 2020: |
| | |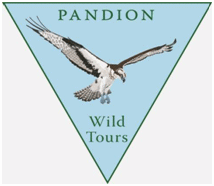 Pandion Wild Tours

is a Bulgarian company specialized in offering wildlife and nature holiday tours in Bulgaria and the Balkan Peninsula. Bulgaria is one of the richest for butterflies among all European countries outside the Mediterranean zone. With some 218 species recorded, you can expect a lot of rarities and plenty of interesting species.

For the 2019 season, we are offering three butterfly watching holidays:

BULGARIA (8th – 16th JUNE 2019)
Key Species: White-banded Grayling, Freyer's Grayling, Eastern Rock Grayling
Balkan Marbled White , Little Tiger Blue, Powdered Brimstone , Russian Heath, Balkan Heath, Oriental Marbled Skipper, Inky Skipper, Mountain Apollo, Balkan Fritillary, Ottoman Brassy Ringlet, Balkan Copper.

BULGARIA (6th – 13th JULY 2019)
Key Species: Balkan Copper, Grecian Copper, Freyer's Purple Emperor, Twin Spot Fritillary , Lesser Spotted Fritillary, Almond-eyed Ringlet, Black Ringlet, Lattice Brown, Lesser Bath White, False Eros Blue, Ripart's Anomalous Blue, Eastern Large Heath.

BULGARIA - Butterflies of North Black Sea Coast and Dobrudzha area (19th JULY – 28th JULY 2019)
Key Species: Sandy Grizzled Skipper , Zephyr Blue, Nickerl's Fritillary, Lesser Purple Emperor, Iolas Blue, Scarce Fritillary, Clouded Apollo, Yellow-banded Skipper, Scarce Tortoiseshell, Lesser Fiery Copper, Common Glider, Clouded Apollo, Balkan Copper, Eastern Short-tailed Blue, Alcon Blue, Russian Heath, Freyer's Purple Emperor, Freyer's Fritillary, False Heath Fritillary, False Grayling.

Contact us or visit our website for more details: Petar Dilchev, Pandion Wild Tours, Blvd.Cherni Vrah 20A, Sofia, Bulgaria. Tel: +359 2 9630436 http://www.birdwatchingholidays.com/ ; http://www.pelican-birding-lodge.com/en/





For more than 30 years

The Travelling Naturalist

has been taking small groups around the world in search of wildlife. We offer specialist birdwatching holidays, mammal watching holidays, whale and dolphin watching holidays, flora holidays, nature photography tours and in 2019 the following butterfly, dragonfly and moth watching tours:



France – Butterflies, Dragonflies in Wild Dordogne




15th – 22nd June 2019


The Dordogne and Vezérè valleys in south-west France have been called 'an Exotic England, steeped in prehistory'. This trip concentrates on the superb range of butterflies, birds and wildflowers to be found in this beautiful region. Accompanied by two leading experts David Simpson and Corine Oosterlee. Price from £1,695 including international flights.



Sweden – Butterflies and Dragonflies




24th – 30th June 2019


Around 85 of Sweden's 120 butterfly species can be seen in central Sweden, along with an internationally interesting combination of dragonflies and damselflies (though not all at the same time)! 8-day trip led by Daniel Green. Price from £2,095 including international flights.



Poland – Butterflies and Moths of Southern Poland




14th – 22nd July 2019


This tour focusses on the rich diversity of butterflies, dragonflies and moths which thrive in the scenic mountainous region surrounding Krakow. We expect to see around 90 species of butterfly, including Large Blue, Violet Copper, Large Chequered Skipper, Large Tortoiseshell as well as the rare Apollo and the beautiful Pallas's fritillary. 9-day trip led by Andrzej Petryna. Price from £1,595 including international flights.



Bulgaria – Butterflies & Birds of Bulgaria




20th – 28th June 2019


The mountainous southwest and southeast of Bulgaria are filled with some of the richest variety of butterfly species found within Europe. Our tour provides a chance to search for exciting rarities and endemics that include Frivaldsky's white-banded grayling and Higgin's anomalous blue, as well as offering brilliant viewing of birds of prey. 9-day trip led by Stoyan Beshkov and Assen Ignatov. Price from £1,195 including international flights.

Check out our website for further details of these and all our wider programme of tours
www.thetravellingnaturalist.com or email us on sales@thetravellingnaturalist.com or phone us on 01305 267994.




Since 1988 Wildlife Travel has organised natural history and wildlife holidays to support nature conservation. Our profits are donated to the Wildlife Trusts. Our holidays are aimed at those who enjoy wildlife at a relaxed pace, with comfortable travel, good company and expert leaders.

From Mull and the Isles of Scilly to Ecuador, Costa Rica and Australia, the Alps to the Carpathians and the Danube Delta, travel with us to some of the finest wildlife destinations and support nature conservation along the way.

Butterflies are among the attractions on many of our tours, which include a wide range of destinations in Europe.

For more details of all our holidays, please visit our website: www.wildlife-travel.co.uk






Wild Echo

(formerly Spatia Wildlife) is a special interest wildlife tours and photography company based in Bulgaria but also offers tours in neighbouring Balkan countries, Turkey, the Caucasus, the Middle East and North Africa.

For the 2019 season, we offer the following butterfly tours:
•

Jordan's Butterflies and Culture (26th March – 6th April)



•

False Apollo (31st March – 7th April).



•

Early Butterflies - in Bulgaria and Greece (22nd April - 4th May).



•

The Butterflies of Morocco (8th - 20th May).



•

The Butterflies and Beauty of Armenia (25th May – 7th June).



•

Butterflies and Macro Photography (10th – 17th June)




Scarce Butterflies - in Bulgaria (10th – 21st June)



•

Butterflies of the West Balkan (10th – 21st June)



•

Butterflies of Poland (24th June – 6th July).



•

Mountain Butterfly and Macro Photography (30th June – 8th July)




Butterflies of the Balkans - Bulgaria, Macedonia and Greece (10th – 24th July)



•

Butterflies of Turkey (9th – 23rd July)




Jewels of Macedonia (1st – 8th August)



For further details, please visit our website: www.wildechotours.com
Wild Echo, Pozitano street, bl. 76, entr. 2, ap. 44, Razsadnika, Sofia 1309, Bulgaria
E-mail: info@wildechotours.com Tel: +359 899 666167;